Screenshots
Version 0.10.0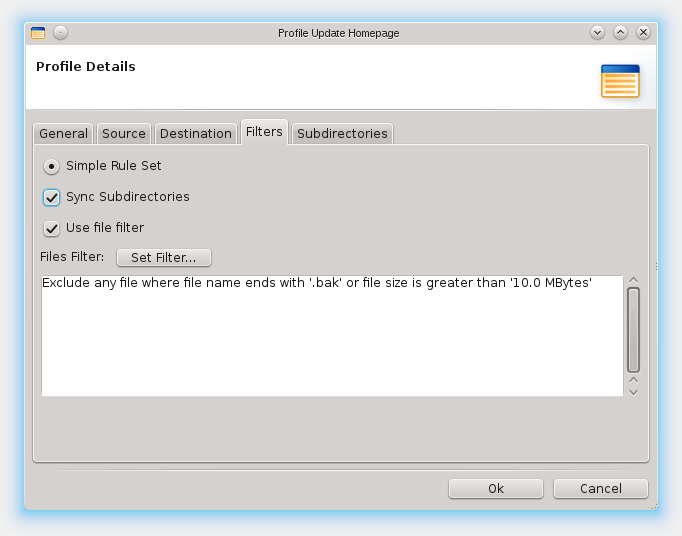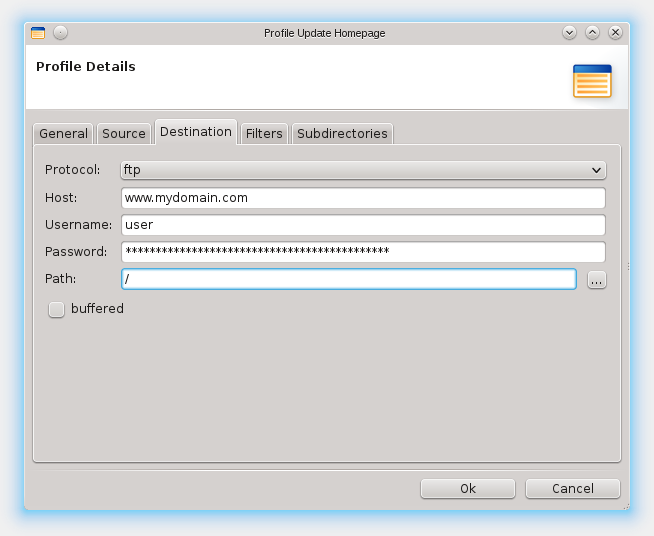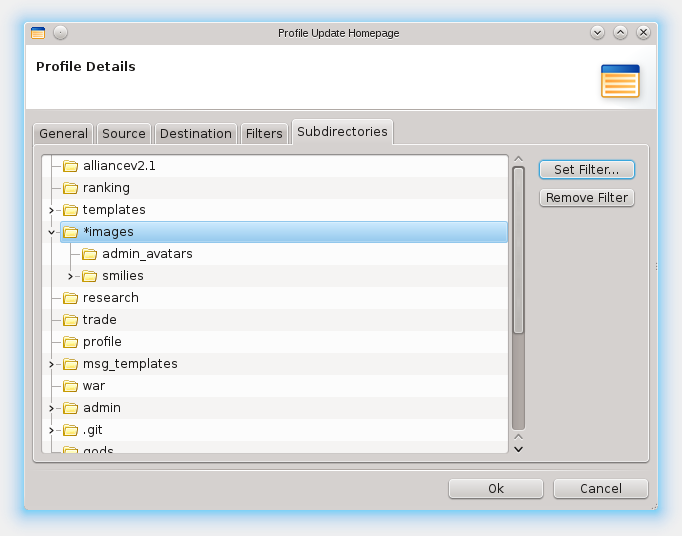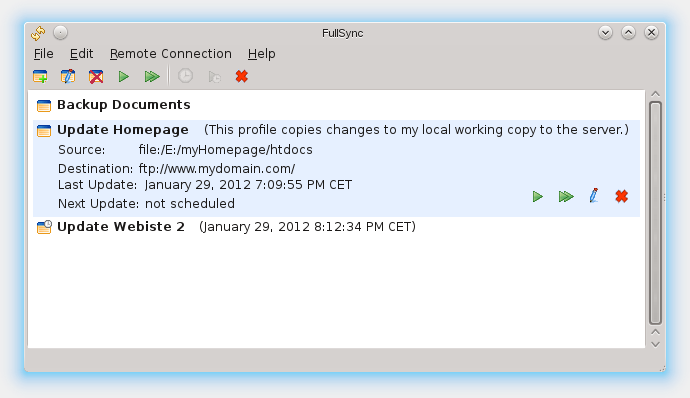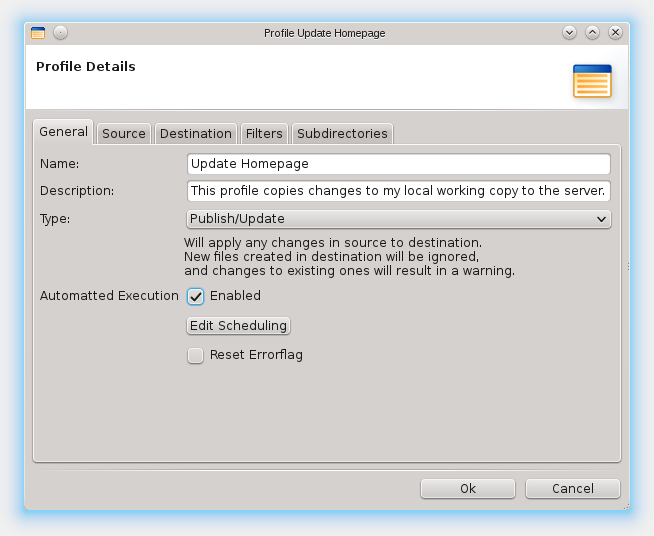 Version 0.8.0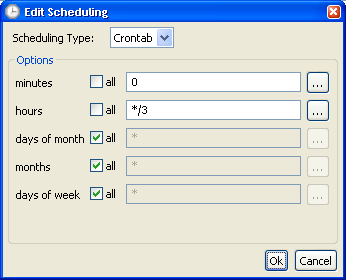 Here you can specify when a profile is executed automatically. You can either choose an interval, a crontab-like scheduling (you can see in the picture) or none.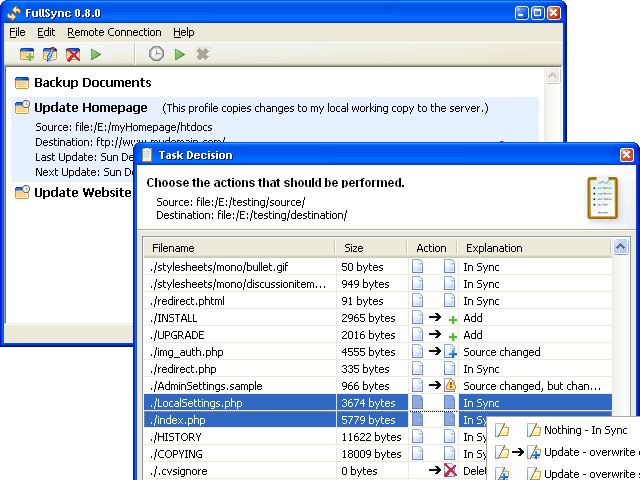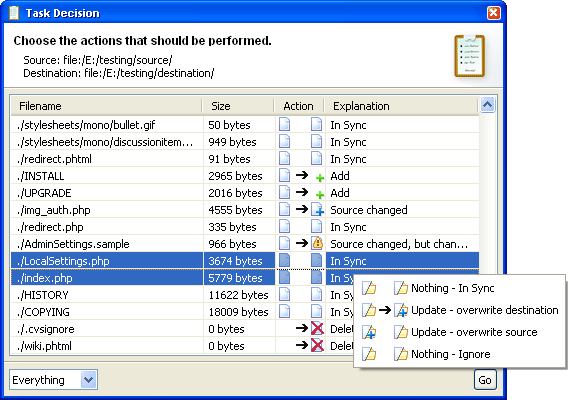 If you select an interactive synchronization process you will get this screen to see and change the actions that will be performed.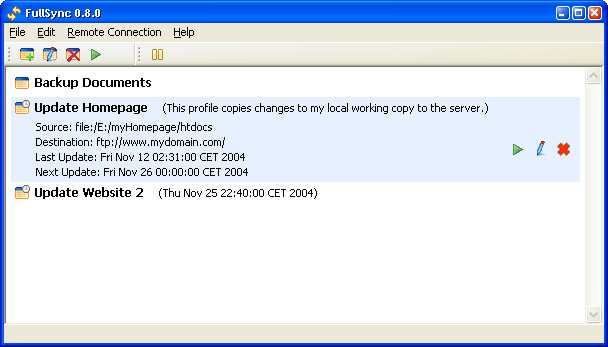 The main window with the new profile list. You can still switch back to the table if you wish, but it has a bit less features.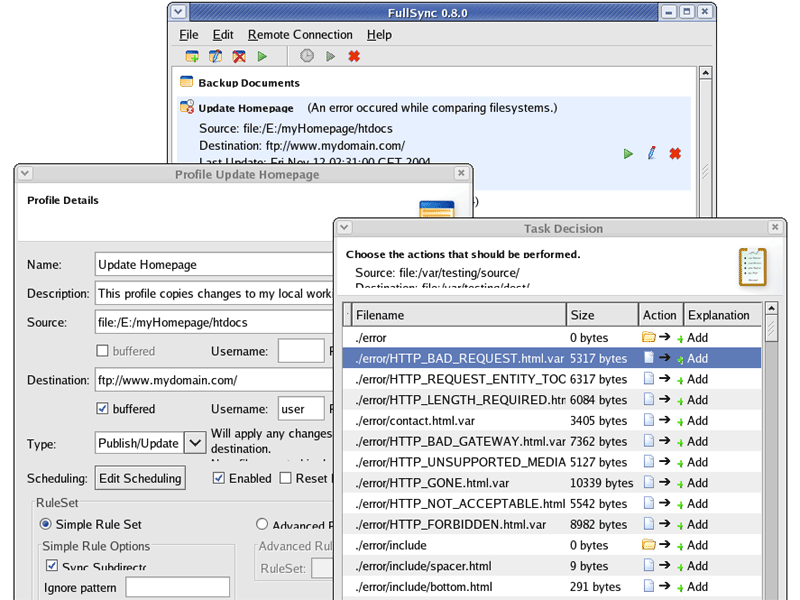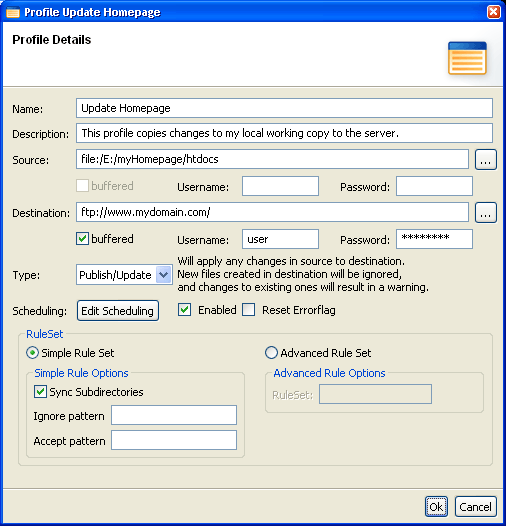 This dialog is used to configure the profiles. Here you specify what, how and when should be synchronized.
Get FullSync now for free →
Follow @FullSyncNews